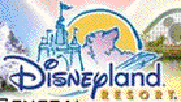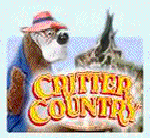 Brer Rabbit, his Song of the South pals and the bears from the Country Bear Playhouse call Critter Country home-but yuo're welcome too. Comeon in, enjoy the calming sounds of nature; sip a tasty beverage along the peaceful riverbanks; and experience a downright spectacular mountain ridethat gives a whole new meaning to the word "wildlife".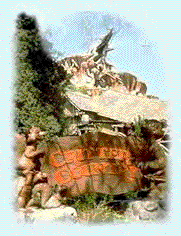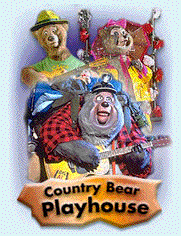 Attractions & Adventures:

Country Bear Playhouse.
Davy Crockett's Explorer Canoes.
Splash Mountain.
Teddi Barra's Swingin Arcade.

Stores:

Briar Patch.
Pooh Corner.
Professor Barnaby Owl's Photographic Art Studio.

Restaurants & Refreshments:

Brer Bar.
Harbour Galley.
Hungry Bear Restaurant.