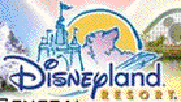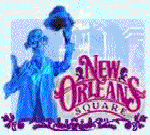 Even the ghosts at the Haunted Mansion will tell you this is one lively place. The hottest jazz sounds, the best in Southern cuisine, Mardi Gras souvenirs waiting to be unmasked, and attractions with timeless appeal.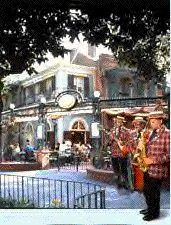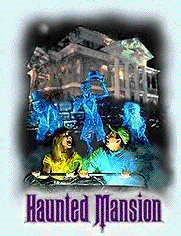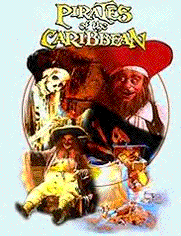 Attractions & Adventures:
Disneyland Railroad.
Hounted Mansion.
Pirates of the Caribbean.
The Disney Gallery.
Stores:
Cristal d'Orleans.
Jewel of Orleans.
L'Ornement Magique.
La Boutique de Noel.
La Masquerqade d'Orleans.
Parasol Cart.
Peices of Eight.
Port d"Orleans.
Portrait Artists.
Royal Street Sweets.
The Disney Gallery Collector's Room.
Restaurants & refreshments:
Blue Bayou Restaurant.
Cafe Orleans.
French Market Restaurant, hosted by Stouffer's.
La Petite Patisserie.
Mint Julep Bar.
Royal Street Veranda.